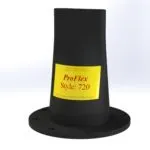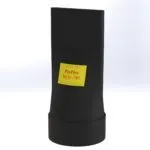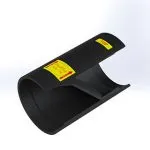 Stockton, CA – Proco Products, Inc., a global leader in the design and supply of expansion joints and check valves would like to announce that they have achieved NSF/ANSI Standard 61 certification  on their ProFlex™ Check Valve product line. This certification verifies that these products can be safely used in drinking water systems, thus showing Proco's commitment to producing products that meet safety and health standards. 
The NSF/ANSI Standard 61 Certification applies to the following products:
Proco ProFlex™ Style 710
Proco ProFlex™ Style 720
Proco ProFlex™ Style 730
Proco ProFlex™ Style 740
Proco ProFlex™ Style 790
Elastomer: Neoprene
Size: 1″ ID thru 120″
All certified products will be supplied with labels to identify them as NSF/ANSI Standard 61 Certified. 
About NSF/ANSI Standard 61
NSF/ANSI Standard 61 standards were developed by the National Sanitation Foundation (NSF) and the American National Standards Institute (ANSI) and relates to water treatment which establishes stringent requirements for the control of equipment that comes into contact with either potable water or products that support the production of potable water. If you are involved in the manufacture, sales or distribution of potable water products, you are required to comply with NSF/ANSI 61: Drinking Water System Components – Health Effects.
For more detailed information on ProFlex™ Check Valves and other product offerings, please Contact Us.